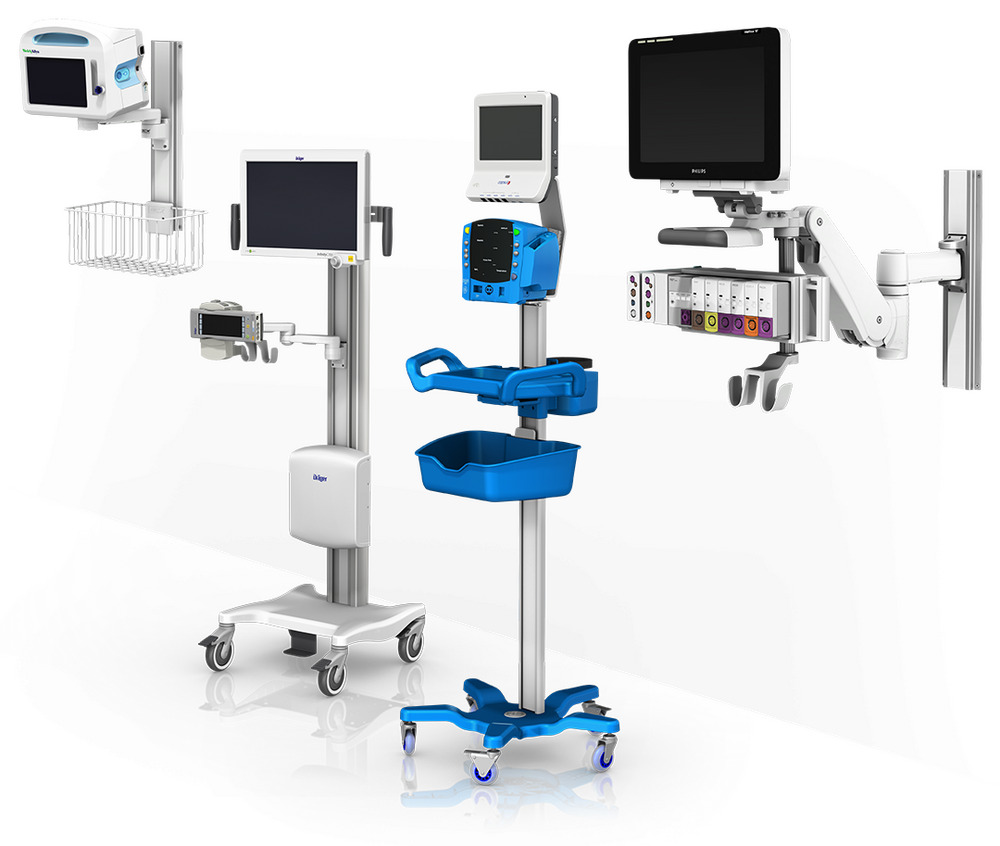 Medical Device & Patient Monitoring Solutions
GCX mounting solutions for patient monitoring ar at the core of our mission. We design and manufacture mounting solutions to mount a variety of patient monitors, medical devices and ancillary devices.
Whether your patient monitor is a stand-alone device, or a modular, multi-component syste, GCX has the solution to integrate it in every area of a healthcare facility. Our medical-grade mounting solutions meet ergonomic and workflow demands in all clinical settings, and are built for multiple generations of devices.